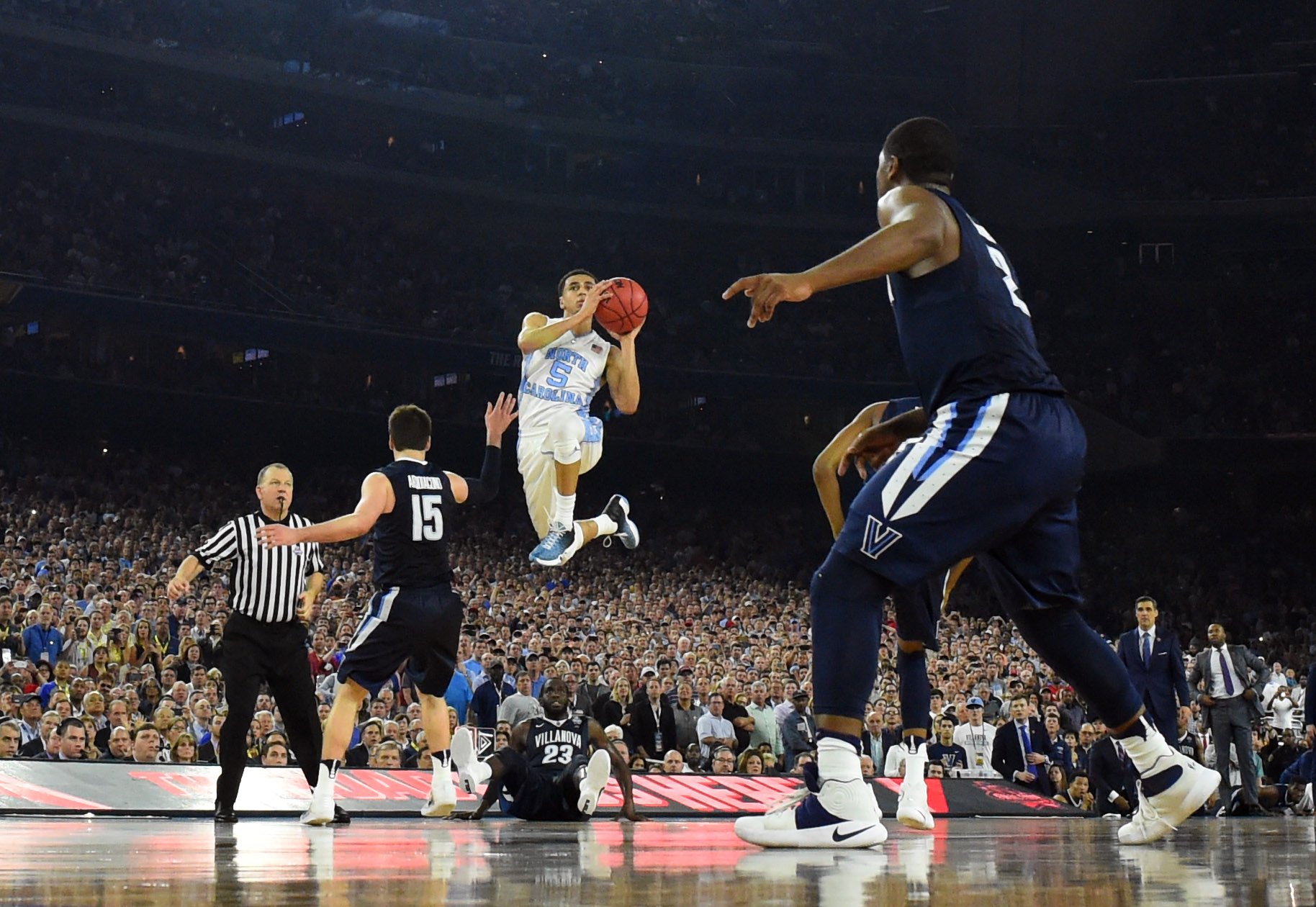 In one of the greatest games I've ever watched, North Carolina was down 10, but the Tar Heels led by Marcus Paige brought the lead to 3. With 10 seconds to play, Paige comes off the screen as Nova Big Daniel Ochefu slipped, but looking to pass to Brice Johnson, Paige hesitated and shot the 3 instead, so in other words he double-clutched the shot, and I have no idea how but it went in.
At the time, I thought that was the most clutch 3 I've ever seen (Sorry Trey Burke), and that UNC had the game in the game with all that momentum they had gotten from coming back. And then, the even better shot happened. Kris Jenkins destroyed my Second Chance bracket, and brought the Wildcats to the promise land.
It's moments like this, is why I love Sports so much, and why I want to become a Sportswriter. What a fantastic game, and huge congrats to the Villanova Wildcats.